I've been working really hard over the last few days to get all the cleaning, laundry, ironing, grocery shopping, etc. completed so that this weekend can be all about having fun.
My in-laws are coming for the weekend and we're pretty stoked around here.
Gramma and Papa are awesome!
So, in order to fully relax and enjoy the weekend I:
Painted my toenails a Barbie pink....... yes, I'm the kind of woman who doesn't feel completely ready to go if my toenails aren't painted. lol
Finally found a new toy bucket for the boy's living room toys. You know all the random ones.
Their old bucket was falling apart. *We found it at Target but I can't seem to find it on their website.
Completed the task of grocery shopping and putting everything away.
Trying this
Blueberry Breakfast Cake
in the morning.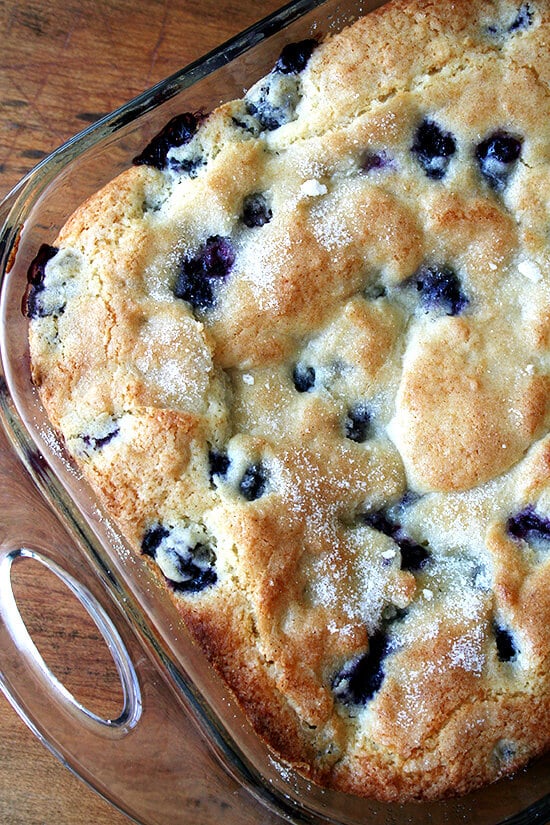 Photo via: alexandra's kitchen
We're supposed to have great weather over the weekend.
I foresee lots of activities and playing at the park.
It's going to be great!
What are your plans for the weekend?